It's been almost two years since we arrived and fell in love with Yorkshire. Here are a few of my favourite things.
The countryside
All I can say is that the Dales seized me like a helpless infatuation when I first saw them and will not let me go. Partly I suppose, it is the exhilarating contrast between the high fells, with their endless views, and the relative lushness of the valley floors, with their clustered villages and green farms. – Bill Bryson, Notes from a Small Island
Trips out of Leeds, especially in a car, are hilly adventures of sweeping vistas, grazing sheep, drystone walls, and green fields separated by hedgerows, even if it's just a cab ride to the local airport. Every time I go on a walk, my throat seizes up with happiness at the beauty that surrounds me, stirring something deep within. We are still scratching the surface on this one, working on finding walks that are do-able from rail stations and begging people to take us with them whenever possible.
The weather
I still have the same small bottle of sun cream I bought in spring 2016. This is a feature, not a bug. We do get sunny days here, made all the more special by their rareness, but the sky in the above photo is pretty typical. Nothing a good raincoat with a hood, a pocket umbrella and water resistant shoes can't handle. Winters are green and gentle, spring arrives fitfully around February, and the mood becomes downright festive when the days start stretching out in their approach to summer solstice. I'll take the trade-off of shorter winter days for being able to walk home at 10:30 pm in the late June dusk.
The people
'Where are you from?' is the question I now anticipate after I've greeted a shopkeeper, ordered something in a restaurant, or asked someone if I'm waiting for the correct train. Leeds doesn't get very many international visitors, and people who choose to move here fascinate locals in a charming way that just doesn't happen in more touristy places like York. Whether I've been making new friends at temp jobs, going to Meetup.com events or hanging out with musicians, everyone here is friendly, happy to answer questions, make recommendations and always up for a good chat. I might get the occasional dour taxi driver with interesting views on Canada's French population or why London sucks, but hey life is life.
The accent(s)
For the rest of my days, I will always have a swell of affection when I hear a Yorkshire accent.
Just don't ask me to speak Yorkshire. I can't. Stop asking.
The food
Sorry to anyone who is somehow holding on to 1980s stereotypes of British food…it's 2017 here too. I'm working on a post all about Leeds' amazing food scene, but in the meantime, let Amy convince you to eat here.
The music
Jeff really should guest post this section, but in his absence I will say that people of all ages are devoted fans of, and actually go see, live jazz all year round, not just during the 10 days of the Toronto Jazz Festival.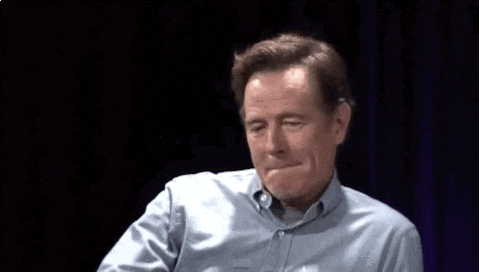 The shopping
Ah, back on my native heath. Leeds is the centre of shopping nirvana in The North, but I often dub York, 'Sex and the City meets Harry Potter', for its streets filled with luxury brands displayed in diminutive medieval shop windows and hen parties chatting excitedly while drinking cosmopolitans and prosecco in pub gardens. I may be biased but I think the shopping is better still in Leeds, with everything from the recently opened branch of the department store John Lewis, to high-end stores in a stunning glass-roofed set of Victorian arcades aptly called Victoria Leeds, to normal stuff I can actually afford at Trinity. If you can think of it, and it's in Britain, it's probably in Leeds. The only exceptions that I have been able to determine so far are Uniqlo and Flying Tiger. Get on that, guys.
The village – Chapel Allerton
It's probably more accurate to call Chapel Allerton an inner suburb of Leeds, but I have fallen completely in love with this village. Equal parts Stars Hollow and the decorative hamlet in Hot Fuzz (minus the mysterious murders), we live smack dab in the very centre of it and I am grateful every day that we do. It's so well appointed that we often go days without 'going into town'. Five pubs, ranging from hipster chic to frumpy Wetherspoons, lots of restaurants, two grocery stores, a butcher, a fishmonger, a cheesemonger, salons, a travel agent, a pet food store, bakeries, a burger joint, a pizza place, it's pretty great.
The trains
Brits will laugh at this, be slightly stunned by the revelation, or wonder just how backward Canada is, but the rail network here is amazing. Leeds rail station is a busy hub that's connected to pretty much everywhere. The only disappointment is how damn expensive it is to try and go anywhere at the last minute. But, with a bit of forethought and a practiced hand on National Rail Enquiries, travelling around Great Britain is a dream. Unless there's a delay. Or a hen party. Or a bunch of drunken louts. Or all three at once.
So if you want me to visit you while you're in London, I'm going to need a few weeks' notice – unless you're paying.
The rebirth of Yorkshire
You have to be pretty thick to not be aware of Yorkshire's recent past, especially during The Thatcher Years. Films like The Full Monty, Brassed Off and Billy Elliot all portray a bleak time in the region's history.
Even this 80s music video, filmed in Hebden Bridge, shows how grim Northern towns were back then, not helped by what looks like a wet winter day. Hebden Bridge today is a vibrant destination, filled with boutiques, cafes and pubs that cater to residents, visitors and walkers. Nearby Haworth has the Brontë Parsonage Museum and one of the steepest high streets I've ever staggered up.
I'll take any chance to link to one of my favourite songs of all time, with stunning examples of Yorkshire hills, architecture and stonework appearing throughout the video.